Tom Thumb Preschool
Contact Us
Visitors are always welcome, contact us for an appointment to visit our school.
Our Location:
Tom Thumb Preschool
1949 E. Main St. Route 6
Mohegan Lake, NY 10547
School Hours:
Mon. -Fri.: 6:50 am – 5:30 pm
Weekends: Closed
Open House: See Calendar
Phone & Email:
(914) 528-5600
Fax: (914) 528-0631
Please use the Contact Form below to send us information instead of emailing us.
Tom Thumb's Online Contact Form
Online Contact Form
Please complete Tom Thumb's Online Contact Form
FAQ
Frequently Asked Questions
If you are new to Tom Thumb, you most likely have questions regarding tuition, our programs, before & after school care and enrollment. Please refer to the items on the right-hand side. If you don't see your question, call our office and talk with one of our Co-Director or Office Manager to get the information you seek.
We look forward to speaking with you.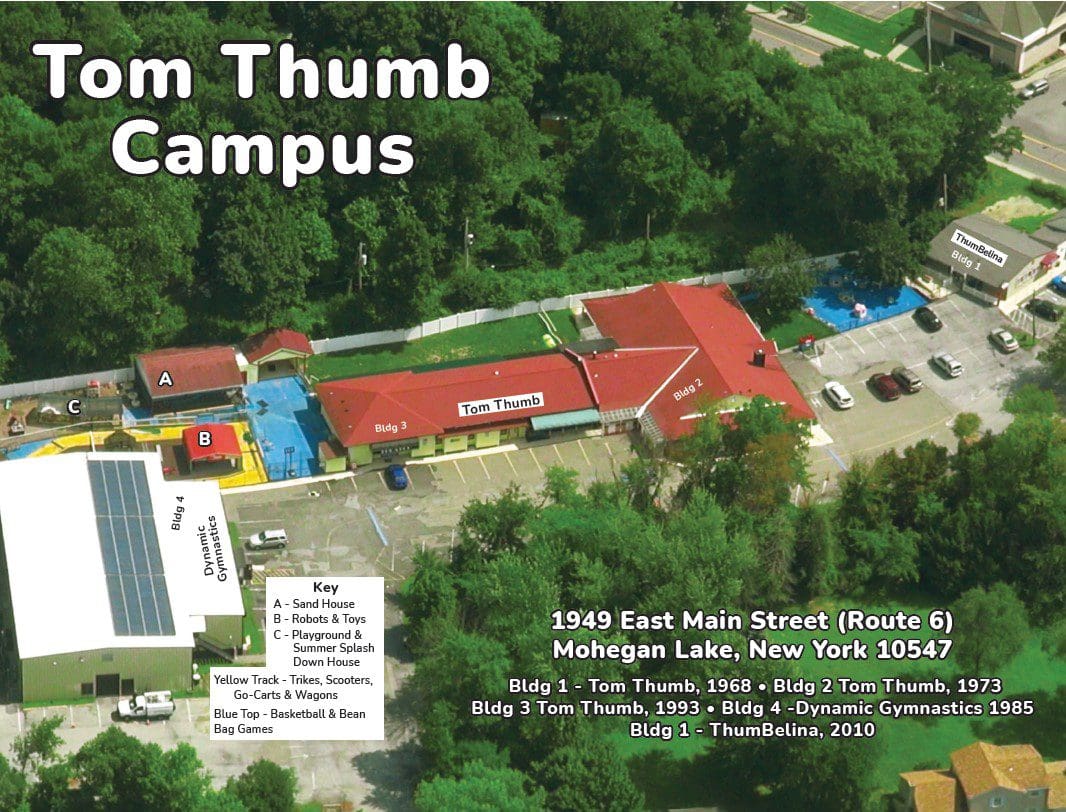 Are there any hidden or extra fees in the Tom Thumb Programs?
There are no extra charges to attend our programs. The tuition prices for each program are published on this website. There may be additional optional activities outside the program, for example, our Before and After School Care, optional series of gymnastics classes during After School Care at a special price, and any optional school pictures.
Is there a registration fee?
Since opening our doors in 1968, Tom Thumb has never charged a registration fee. Your deposit of $100 is due along with your Registration Form to immediately process your enrollment. The first payment is due September 1st. There are 10 monthly payments. The deposit will be credited to June's monthly tuition payment.
Can I enroll my child any time during the year?
Yes, if there is availability within the class or program. Tom Thumb has an open enrollment policy. You may enroll anytime during the year. We will accept your child after our requirements are met. Early Registration begins January 3 for the Fall Session.Our Junior & Senior Preschool and ThumBelina Programs fill very fast, so you need to enroll your child, as early as possible, to ensure the session placement you desire. Those Registration Forms that are received first have the first-in-line priority to obtain the class and session desired as marked on the Registration Form. A "verification of enrollment" will be acknowledged after the Registration Form is processed.
Is Tom Thumb only for students that live in the Lakeland School District?
We have students attending our school from outside our area. For example, we have several students that live in Fishkill and Wappinger Falls. The parent would drop them off at our Before School Care Program on the way to work. The children would attend their respective preschool programs and be picked up at our After School Care Program. Our Before and After School Care is for Tom Thumb Preschool and ThumBelina students.
I have a child in the Lakeland School District, can he be transported using Lakeland school bussing to your after school Program?
Yes, your child in most cases can be publicly bused to our Stay and Play Program. You may pick up your child before 6 PM. The Stay and Play Club is open to all children in Lakeland School District who attend kindergarten through 5th grade.