Hi Nancy,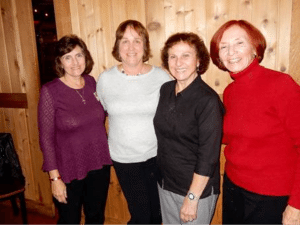 Thank you so much for being a part of my farewell dinner, and for the card and gifts. It was a very special night for me.
I didn't know your email address but knew I could find Tom Thumb's. I had fun looking at the photos on your website. It brought back memories of when my kids went there. Amazing that Ann Gaspari is still a part of the school. You do a great job year after year with the school and I wish you many more years of success.
You were always a fun partner at tennis too. I really like that you never give up and keep encouraging your partner too. I miss those afternoon games.
I hope you have a wonderful holiday and a great 2016.
Marty