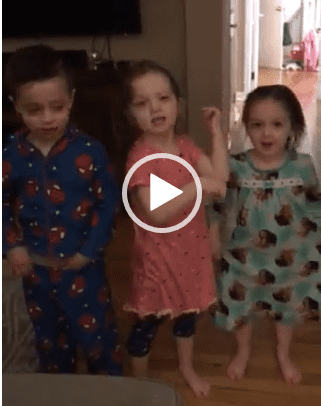 I received an email on April 3 from a Tom Thumb parent with a wonderful attached video. Although I know the family dearly and love the kids, I am keeping their identity confidential. Anyone viewing the video will cherish it. Many thanks to the M Family for sharing their home video with an important message about Brushing Your Teeth!
The email in response to Home Activity #3 "Brush Your Teeth".
Good morning Tom Thumb (& especially Mrs. Gallagher and Mrs. Carozza),
I wanted to touch base and let you know how much the kids miss and love you all at Tom Thumb. We are so grateful for you all and hope you're all doing well. We are keeping up with our daily activities, and I thought you'd like to see E…and D… (and their little sister, M…) singing the Brush your Teeth Song.
Enjoy!!!!
M Family