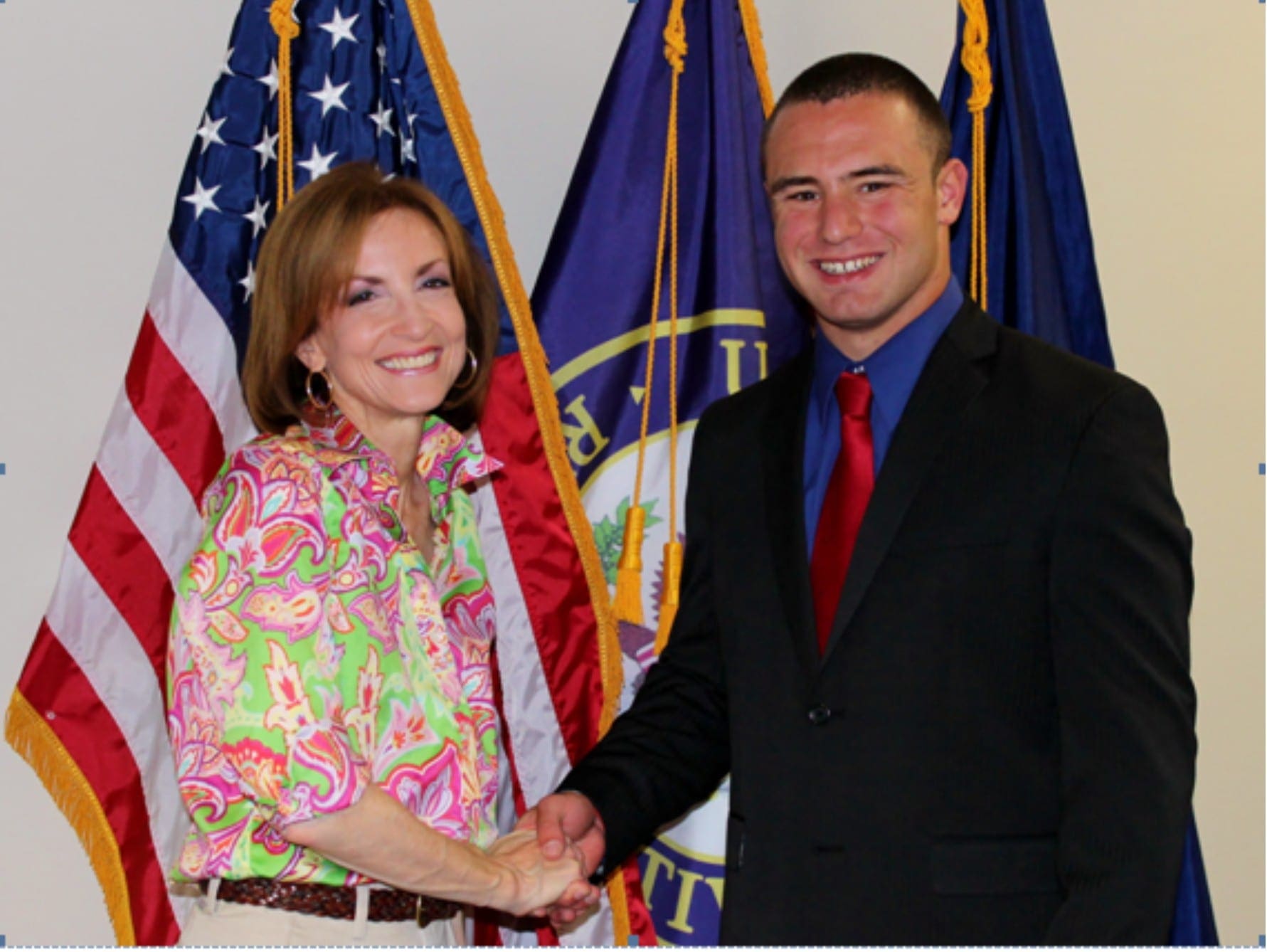 Christopher Monteferante, Tom Thumb Graduate Receives Appointment to West Point.
Christopher Monteferante, Tom Thumb Alumni, has received an appointment to the United States Military Academy.In a ceremony on Friday, Feb. 3, 2012 Chris signed his commitment to attend West Point, where he will also play lacrosse for Army's nationally-recognized program.
Chris is both a Scholar and Athlete
Scholastic Information
Senior Class Officer
National Honor Society Candidate
Honor Roll 9th, 10th and 11th Grades
High Honor Roll 12th Grade
Lakeland High School Scholar Athlete 9th, 10th, 11th and 12th Grades for both Soccer and Lacrosser
Sports
Basketball – 9th grade
Winter Track and Field – 10th and 11th grade
Varsity Soccer 9th – 12th grade two time captain 4-year starter
Varsity Lacrosse 9th through 12th grade and two time captain  3-year starter
Awards
Academic:
College of Westchester Business Award
College of Westchester Computer Science Award
Lakeland High School Athletic Award
Circolo Da Vinci Award 2012
Carolyn Conroy School Spirit Award 2012
Vincent and Theresa Giglio Memorial Scholarship Award 2012
Kingsley Humanitarian Award 2012
SOAC Len Pisciotti Memorial Student Athlete Award 2012
Daniel E. Vize Memorial Award 2012
Athletic:
All League Soccer  2009, 2010
All League Lacrosse 2010, 2011
All League 4×400 Team Member 2010
All Section Honorable Mention Soccer 2010
All Section Lacrosse 2010, 2011, 2012
Journal News MVP 2012
All American – 2012
Christopher Monteferante graduated U.S. Military Academy at West Point in the Class of 2016 in Engineering.