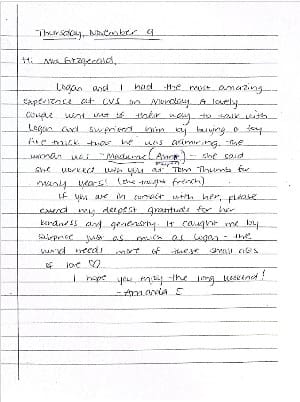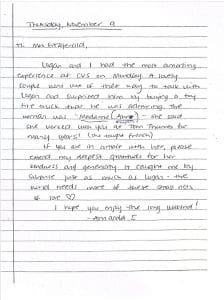 Thursday, November 9
Hi Mrs Fitzgerald,
Logan and I had the most amazing experience at CVS on Monday. A lovely couple went out of their way to talk with Logan and surprised him by buying a toy fire truck that he was admiring. The woman was "Madame" (Ann Gaspari) – she said worked with you at Tom Thumb for many years! (she taught French)
If you are in contact with her, please extend my deepest gratitude for her kindness and generosity. It caught me by surprise just as much as Logan – the world needs more of these small acts of love ♡.
I hope you enjoy the long weekend!
Amanda S.